Brand identity for fictional museum The History of Horror Museum, which specializes in chronicling the history of horror films.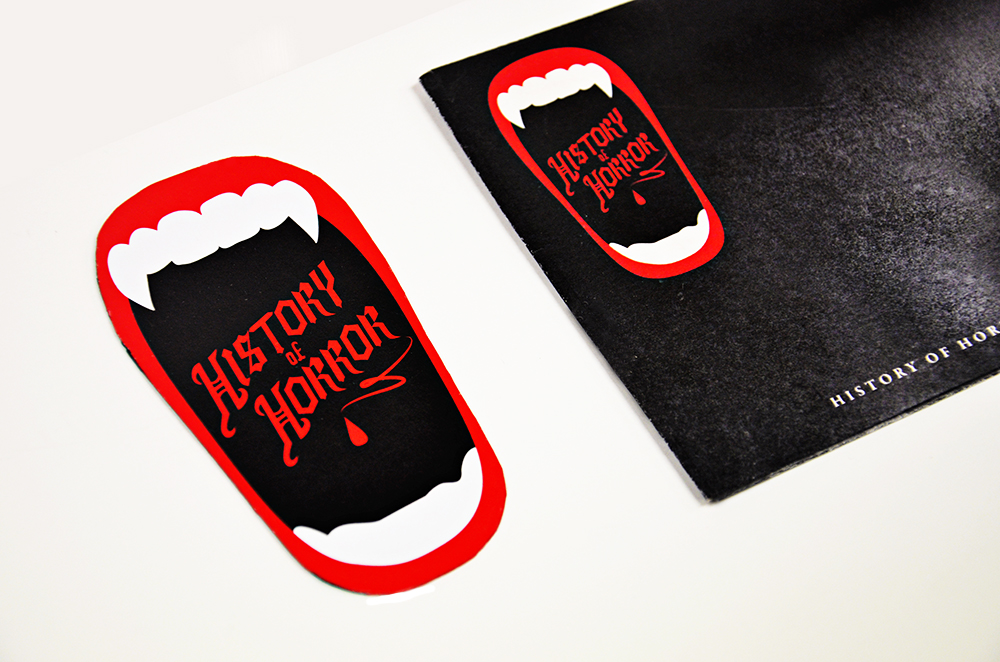 Detail of name card and envelope.
Close up detail of the back side of the stationery.
Booklet as part of a promotional item for the museum. A Monster Manual featuring the 10 most celebrated horror icons through film history. Custom type inspired by the type on 30s/40s horror B-movie posters.
The custom created type for the History of Horror logo was inspired by Victorian era style lettering, as the earliest horror films like Nosferatu drew inspiration from Victorian horror literature like Dracula and Frankenstein.