36 page publication exploring high school cliques and the alpha girl commonly featured in pop culture, The Queen Bee. Hand-lettered type and custom type features throughout the publication.
A strict black, white and fuchsia color scheme was used. All images were turned into halftone dot screens to give them a "high school yearbook" feel.
Hand drawn doodles were part of the design to resemble a teenage girl's notebook. The custom type was a mixture of both vectorized and hand generated type.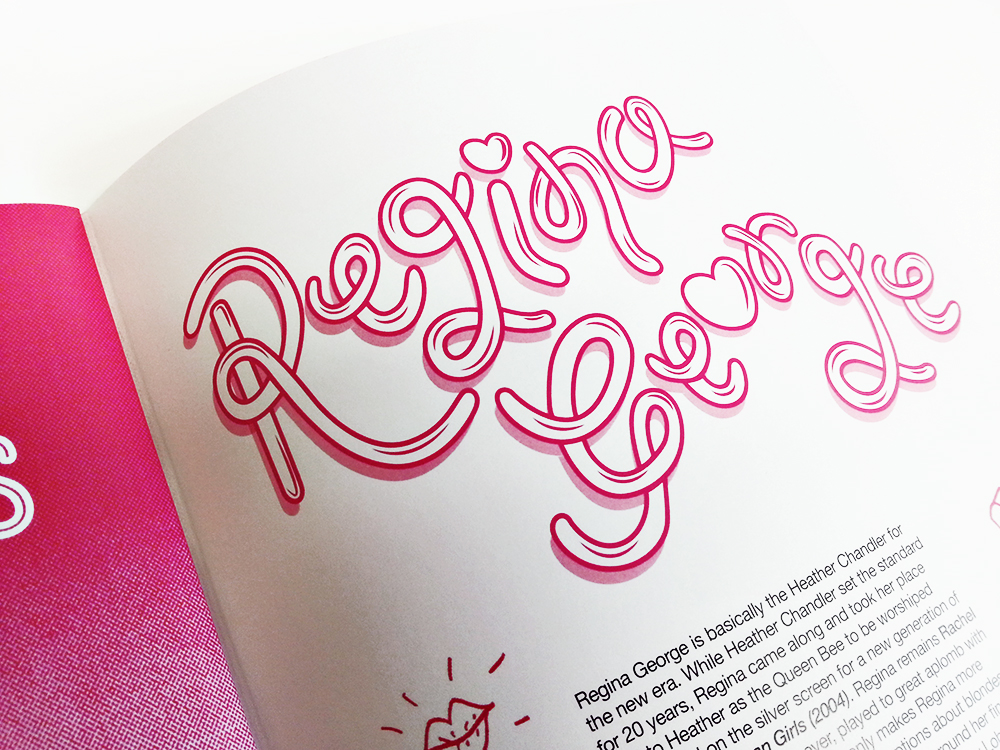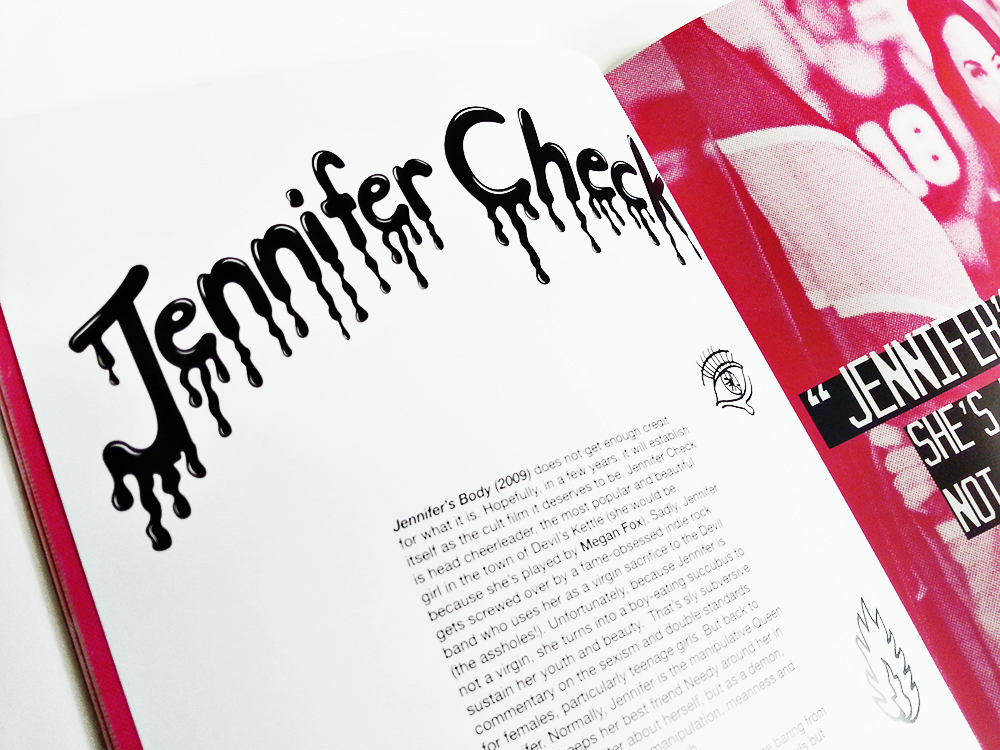 custom type treatment for the character Jennifer Check, inspired by the horror elements in the film.