Wicked Chocolate is a concept for a chocolate brand that is inspired by fairy tales. Everything about the packaging and brand is supposed to evoke the kind of magical experience one gets with chocolate.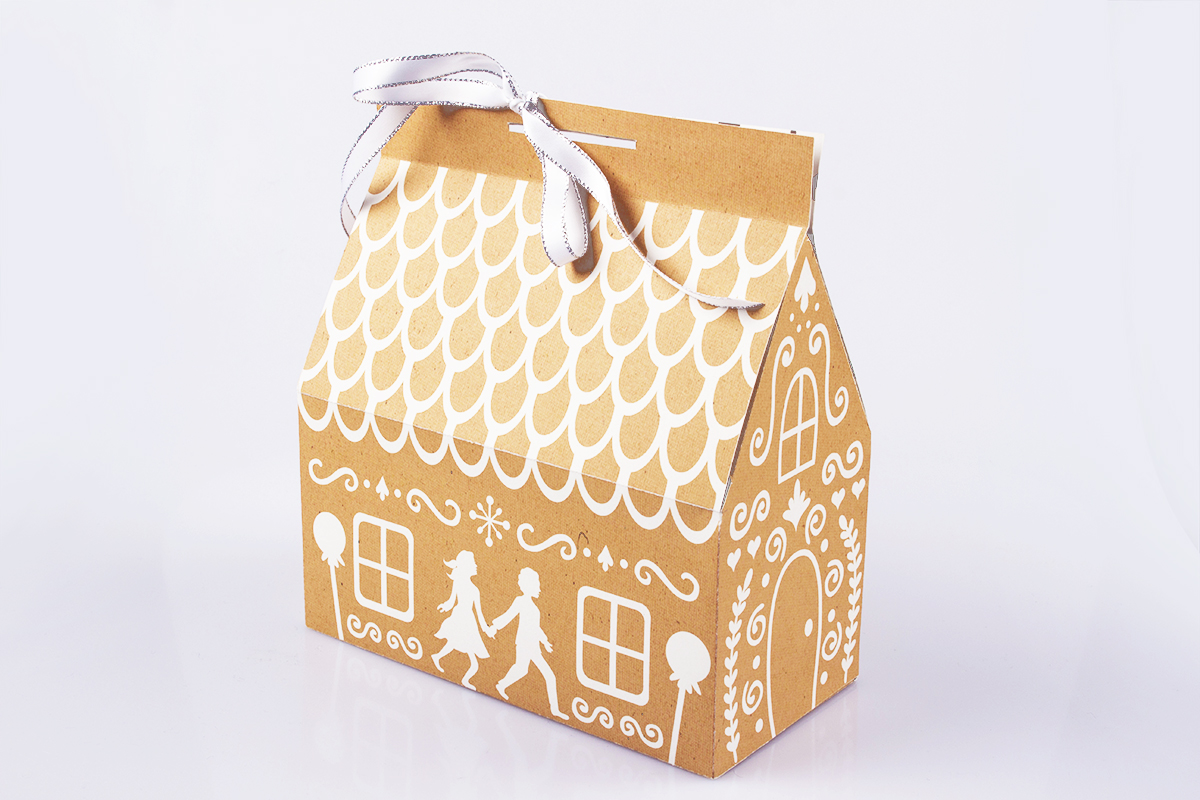 Gingerbread house inspired chocolate box. Figures of Hansel & Gretel feature at the front of the box.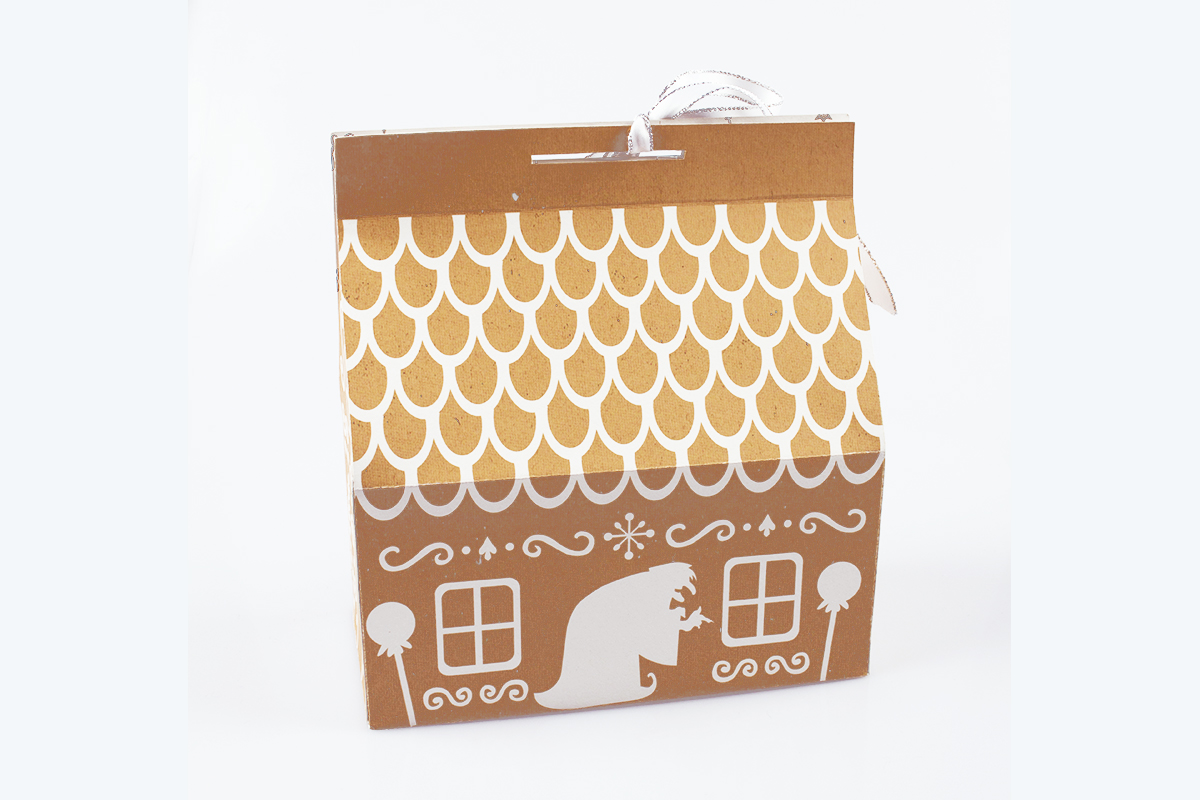 Back of chocolate box. The witch from the Hansel & Gretel fairy tale features at the back.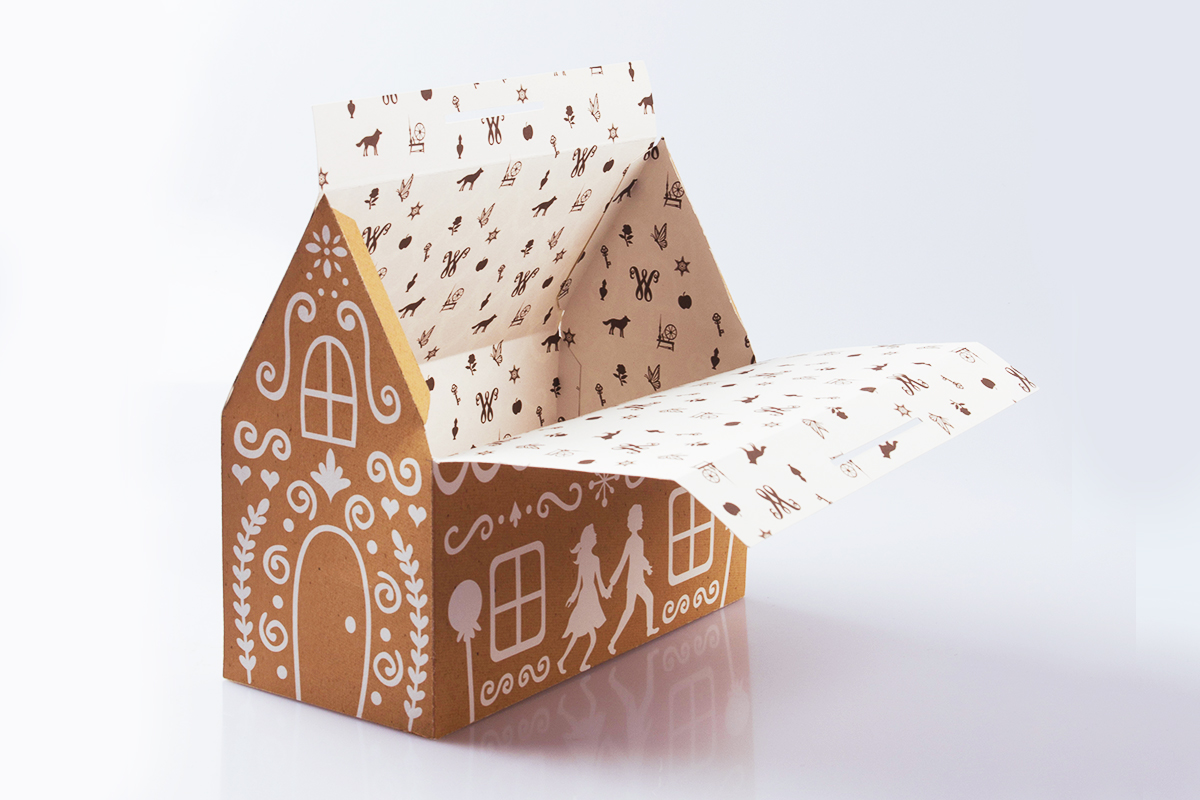 Box opens by untying the ribbon and opening the front flap.
Illustrations done in paper cut style to evoke folk art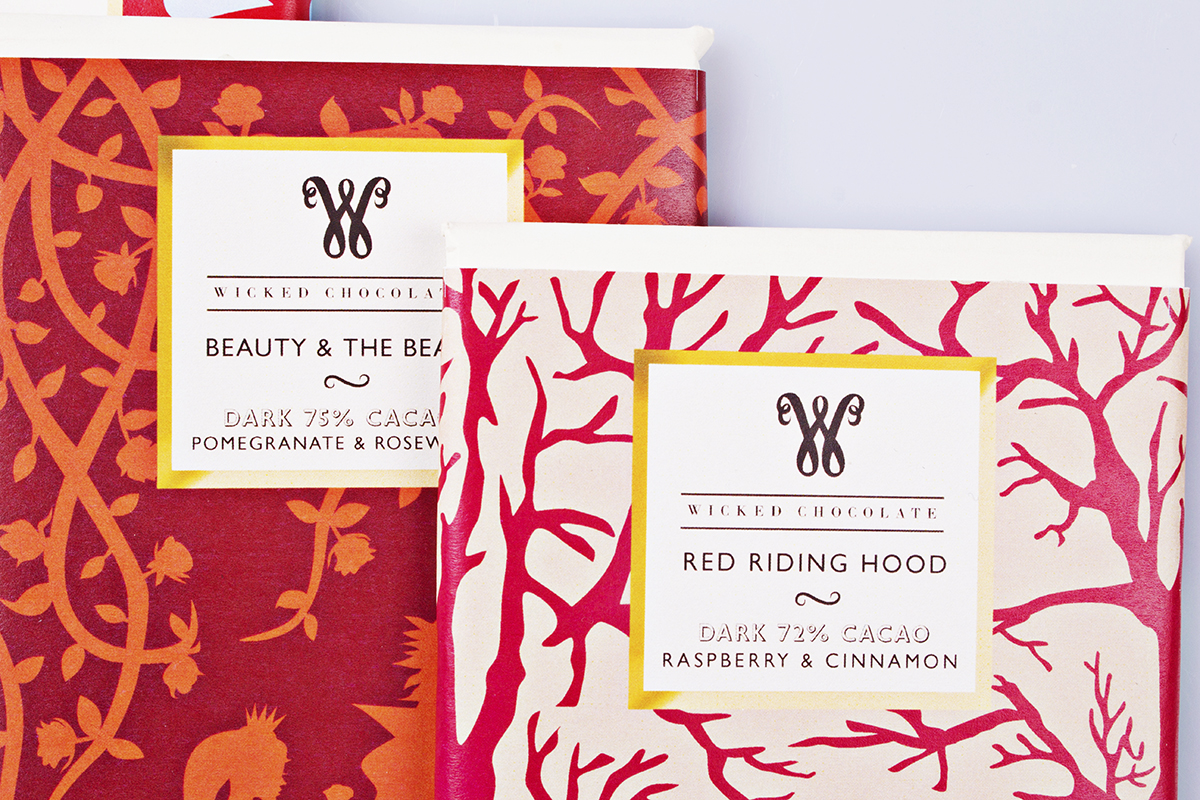 Every chocolate bar was conceptualized with a fairy tale in mind and what flavors it inspired, which then inspired the colors.